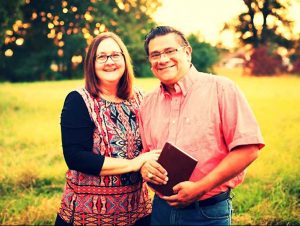 Mike Calhoun, Senior Pastor
On July 4, 2017, Mike Calhoun was called to be the Senior Pastor of Pruitt Baptist church.
Mike has been pastoring churches in Oklahoma and Texas for almost thirty years. He and his wife Brenda have three children and 6 grandchildren.
Mike received his undergraduate in communications and history from Southeastern Oklahoma University in Durant, Oklahoma, and a Masters of Christian Ministry from Dallas Baptist University. Mike is an avid fly fisherman and novice guitar player. Bro Mike has listed one of his favorite quotes from the 18th century Methodist preacher John Wesley who said:
"Do all the good you can. By all the means you can. In all the ways you can. In all the places you can. At all the times you can. To all the people you can. As long as ever you can."
Bethany McCawley, Financial Secretary
Hello, I am Bethany McCawley. I was born and raised in Clarkston, Michigan. We grew up in church and I was saved at the age of 7 during VBS. After high school, I moved to Texas to attend Dallas Baptist University. I graduated in 2013 with a bachelor's degree in Business Administration. During college I met my husband, Brian. We now have 3 beautiful children that the Lord has blessed us with, they keep us busy! In 2017 we felt a strong call to be back at Pruitt Baptist Church and it has been such a blessing to be part of this church family.
Karen Campbell, Office Secretary

Born and raised in East Texas.  I grew up in the church and never questioned my roots or faith.  In the summer of 1993, at the age of 11, I was preparing for a very scary surgery. I was on a conference call, with a family members church, so they could pray over me.  That was the moment the Lord took hold of my heart and life and forever changed me. I was scared to death of what I had experienced at the time, but I knew I was saved.  I graduated with a B.S. in Psychology from the University of Texas in Tyler.  I married the love of my life, Cody, in 2006.  We have 2 precious boys, Jones and Jack. We moved away after we married for several years and we are so thankful that the Lord brought us back home, to Cody's church home, to serve the town of Van and the community here in Pruitt.
Christi Peden, Nursery Coordinator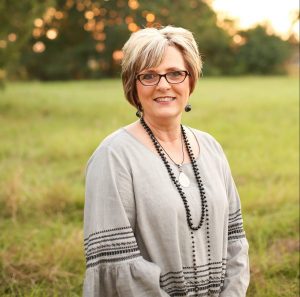 I'm Christi Larkin Peden. I was born and raised in Waxahachie, Texas where I graduated from Waxahachie High School in 1982. I attended Tyler Junior College where I met my husband Andy Peden. We married in 1996 and I have been a member and attended Pruitt Baptist Church since that time. We have 5 daughters all of whom are members and grew up attending PBC. Early on while attending PBC I met and befriended Diane Lynch McCawley who was the Nursery Coordinator at the time. Unfortunately, she was taken from us in a tragic car accident on February 28, 2003. A short time later in 2003 I could no longer fight the tremendous calling that God had placed on my heart. I surrendered to his calling and became and have remained the Nursery Coordinator. It has been a blessing to me and my family every since, as I know this is where God wants me to be to best serve Him.
Judd Jackson, Minister of Music